"The danger is acute in developing countries, many of which are already characterised by poor governance, weak regulatory oversight and corruption."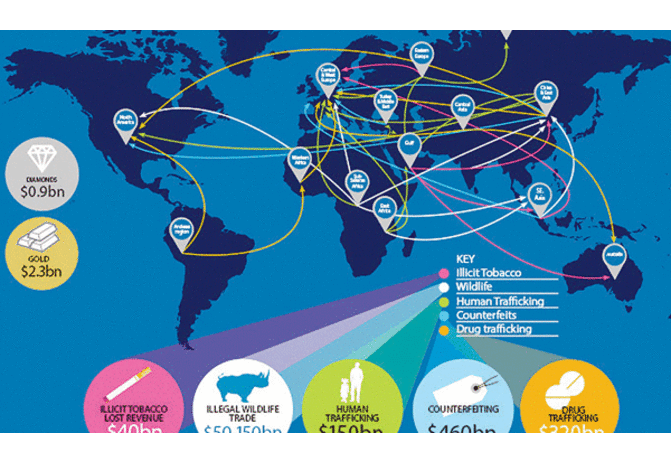 The world is coming to terms with the economic strife caused by the COVID-19 pandemic. However, taking advantage of this turmoil are crooks who, according to the World Economic Forum, will whisk off over $2.2 trillion, the equivalent of 3% of the global GDP, which will be lost due to illicit trade and financial flows.
While the COVID-19 pandemic has brought global economies to their knees, some people have spotted a dubious "opportunity" and are seizing it fast.
Research firm Euromonitor International indicates that the pandemic has created a gap that is being exploited by criminals to conduct illicit trade and financial flow activities. The firm said while some COVID-19 effects such as supply chain disruptions are similar across legal and illicit trade, the vacuum created by the disruptions has become a blessing in disguise for crooks, causing governments and businesses to lose billions in revenue.
The World Economic Forum (WEF) estimates that over $2.2 trillion, the equivalent of 3% of the global Gross Domestic Product (GDP), will be lost due to illicit trade leakages in 2020. "The COVID-19 pandemic has already increased illicit trade across a multitude of industries," WEF said.
In certain industries, WEF noted, transnational organised crime networks are taking advantage of ineffective regulatory frameworks, supply shortages, changing consumer preferences and price gaps to expand their footprint.
Industries impacted include pharmaceuticals, tobacco, alcoholic drinks, personal protection equipment (PPE) products, home and personal sanitising products, luxury goods, beauty and personal care products. Other flows of illicit trade such as human trafficking and drugs trade have also been worsened by the pandemic, it said.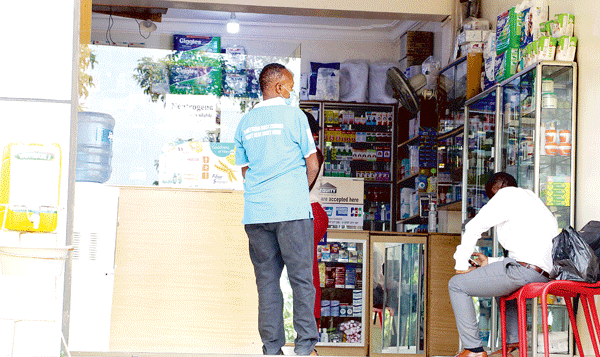 SLOWS GROWTH
WEF said from smuggling, counterfeiting and tax evasion, to the trafficking of humans and wildlife, illicit trade holds back progress, increases costs and pushes the attainment of the UN Sustainable Development Goals (SDGs) further away.
Economic leakages from illicit trade also significantly impede efforts to achieve the SDGs, especially SDG 16 on peace, justice and strong institutions and SDG 8 that relates to decent work and economic growth.
WEF noted that illicit trade creates a triple threat to financing development namely crowding out legitimate economic activity, depriving governments of revenues for investment in vital public services and increasing the costs of achieving the SDGs by eroding the progress already made.
Rick Rowden, a Global Financial Integrity senior economist, said there has been a growing recognition of the threat of illicit financial flows to the integrity and stability of the global financial system. But the COVID-19 crisis is increasing the illicit financial flows scale and scope as governments are distracted and overwhelmed by the unprecedented economic fallout.
Rowden said the danger is acute in developing countries, many of which are already characterised by poor governance, weak regulatory oversight and corruption. They pose a huge loss in trade taxes for the governments. The vices include mis-invoicing, tax evasion and smuggling of cash as well as illicit goods and human trafficking.
Rowden said the key factors fuelling mis-invoicing and other types of illicit financial flows are the desire by dealers to move wealth from weak to hard currencies such as the US dollar, British pound, euro and Japanese yen in advanced economies. This, he said, is because weak currencies are generally subject to higher degrees of volatility on global exchange markets and higher rates of inflation, which tends to erode their value over time.
Conversely, hard currencies tend to store the value of wealth more effectively over time. Additionally, control over assets, wealth and property rights in developing countries are relatively more vulnerable to politically motivated confiscations and political upheavals. In advanced economies, there is a greater degree of security and stability. Besides, companies and wealthy individuals do mis-invoicing just to illicitly move value out of developing countries.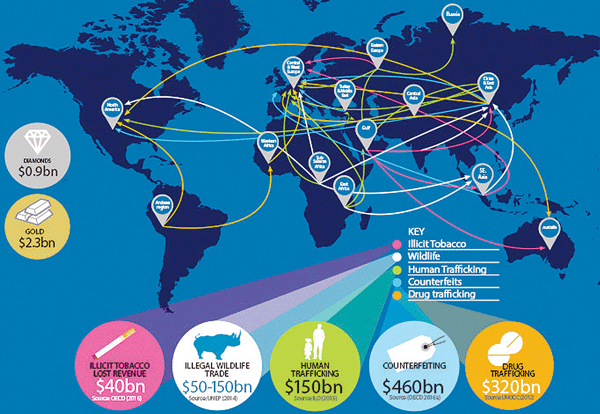 WORST TO COME
Rowden said things will get even worse for developing countries given the current economic fallout from the COVID-19 crisis as illicit traders will seek to illicitly move wealth out of developing countries as they are set to crash hard.
"The global economic slowdown is hitting developing countries across Africa, Asia and Latin America especially hard. Oil exporters have also been hit as global market prices and export revenues have collapsed, and countries dependent on tourism have similarly seen their incomes suddenly fall," he said.
As countries globally attempt to mobilise large fiscal stimulus packages to keep their economies afloat, huge bursts of government spending are quickly being moved from national to local levels, Rowden noted. And that the emergency nature of such spending often means that regulatory oversight is weakened as corners are cut.
Rowden said the problem is magnified by the world's disrupted supply chains, as those engaged in procurement are under pressure to resort to less well-vetted suppliers.
The World Customs Organisation (WCO) also recently warned of a surge in COVID-19-related fraudulent activities, particularly the trafficking of counterfeit medical supplies such as face masks and medical gloves.
Additionally, the social distancing associated with the economic lockdowns also means that a great deal of in-person vetting of suppliers and hard copies of supply contracts have been shifted online. It came with the adoption of electronic signatures, digitised documents and online payment portals for the first time, often before adequate safeguards are put in place.
CORRUPTION RISES
Rowden further said corruption, which is another type of illicit fi financial flows, is also likely to worsen during this crisis. He said the corrupt officials and those who bribe them utilise existing mechanisms and networks used to hide and launder the proceeds of corruption.
They take advantage of channels that help in emergency contexts when resources and attention are focused elsewhere and normal standards for supervision, reporting deadlines and due diligence requirements have been loosened.
"Many such exploits have already come to light, from Saudi Arabia to Uganda to Colombia, where some government officials are currently being investigated for alleged misappropriation of emergency COVID-19 funds," Rowden said. In April this year, four officials in the Office of the Prime Minister in Uganda were interdicted over alleged inflation of COVID-19 relief food prices and causing government losses in excess of $528,000 (sh1.9b).
The said officials were; permanent secretary Christine Guwatudde Kintu, accounting officer Joel Wanjala, assistant procurement commissioner Fred Lutimba and the head of COVID-19 relief management, Martin Owor.
Additionally, Rowden said human traffickers are also expected to seek higher returns amidst the chaos. As desperate migrants are increasingly likely to be met with closed borders, traffickers are anticipated to raise their prices.
 BANKS CAUTIONED
The Financial Intelligence Authority (FIA) executive director, Sydney Asubo, concurred with the findings, saying they are in tandem with their own findings. Asubo said FIA has since April been urging fi financial institutions to be cautious and more vigilant because banks are primary places where proceeds of crime are introduced into the economy, layered and legitimised.
"Money laundering and terrorism financing methods keep evolving. Banks should continue to implement measures aimed at overcoming deficiencies identified in the national money laundering/terrorism financing risk assessment conducted in 2017," Asubo said in a statement on the FIA website recently.